Substance Abuse Outpatient Treatment, Find It Near Minneapolis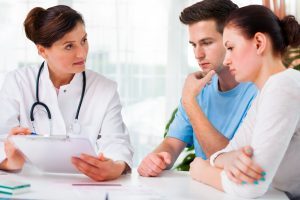 Outpatient treatment for those receiving addiction services allows the individual to enjoy the freedom of living at home as well as continuing his or her employment or education. Some people will receive their treatment on an outpatient basis from the start, while others will transition to it after completing a comprehensive inpatient program.
As the name suggests, an inpatient program requires that you live in the treatment facility. Outpatient programs allow the individual to return home after a scheduled rehabilitation program. People who are involved in outpatient treatment can usually schedule treatment when it suits their schedule. However, more typically, outpatients in Minneapolis meet for two or three hours, several times each week.
Outpatient Services
In many cases, outpatient treatments are the same as inpatient treatments. Both programs offer group counseling, an effective way of getting professional care without the higher cost of individual counseling.
There are common services offered to those in the program:
   * Group Counseling: This approach is recognized as an effective method to develop communication skills as well as provide guidance and structure. The topics addressed include relapse prevention, coping skills, life skills and stress management.
   * Family Therapy: During group therapy, the family is educated on how addiction impacts family relationships. These sessions are used to mend the relationship between the addict and his or her family.
   * Medication Use and Management: Medication is often used in combination with therapy. Medication can promote abstinent behavior; it can reduce the craving for drugs or alcohol while treating mental health problems that may have led to addiction in the first place.
An individual is considered to be a good candidate for outpatient treatment if they have a strong support system, a stable home environment and are in good physical and mental condition.
Substance abuse outpatient treatment is available at River Ridge near Minneapolis. For more information on the programs available, visit https://www.riverridgemn.com.