What to Look For in a Pediatric Emergency Care Provider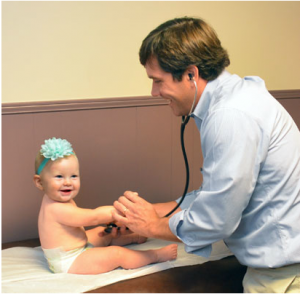 For many parents, having a sick child can be a stressful experience. When buying medicine, or taking time off work, you may feel like you're putting your entire life on hold. The moment your child begins showing signs of sickness, it's time to take action—but the last thing you need to worry about is searching for an ideal pediatric emergency care center. Luckily, finding a top-quality care center has never been easier. Here are some things to keep in mind when looking.
Walk-In Appointments
Whether it's the busiest time of your job's season or your one day off, children never seem to pick the right time to get sick. Because you never know when your child is going to be sick, you can't make an appointment in advance. Therefore, it's important to see if a pediatric care center has walk-in appointments. That way, you can show up to the clinic at the first sign of your child's fever, upset stomach, or another ailment. High-quality pediatric emergency care in North Charleston, SC can help your child at any time of day without an appointment.
Various Treatments
Because emergencies come in all shapes and sizes, an excellent emergency care clinic may have multiple different types of treatment. These can include prescription medicine, bandages, and wound cleaning, or preventative health care. With various emergency treatments at one care location, health care providers may be able to better help your child because they know how different medications or treatments interact. Plus, you no longer need to multitask, jetting your child between different health care providers. With multiple types of medical care under one roof, pediatric emergency care in North Charleston, SC can be a one-stop shop.
All Ages
Keep in mind that a top-notch emergency care center caters to all ages of children. If you have a young infant who receives excellent health care, you know you can continue coming back for the next decade and change. Treating all ages can also be helpful, for knowing how treatments children receive at a young age may affect them when they're older. Plus, if you have children of different ages, you may be able to get one a check-up while the other receives emergency care. From infants to teens, pediatric emergency care in North Charleston, SC can help children of all ages.
It's important to find an emergency children's health care provider that utilizes walk-in appointments, operates various medical plans, and serves all ages. By doing so, you can give your child the best care they can get. Click here for more information.