What Does A Sterile Processing Technician Do?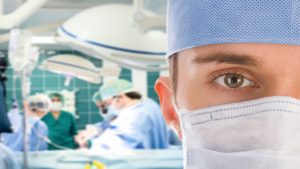 A sterile processing technician has one of the most important jobs in a hospital or clinic. You would be responsible for ensuring that all of the instruments, both medical and surgical, are cleaned and sterilized before every use. That means that you will manually cleanse every instrument before you sterilize them, place each of them into the proper sterilization unit, and monitor the process to be sure that it is done fully and properly. You would also be responsible for thoroughly examining every instrument to be sure they are not defective and, if so, report such to your supervisor. Other duties would include testing the sterilization units to be certain that they are working properly and recording the results of said test, ordering necessary supplies, assembling surgical trays with the appropriate instruments, and making sure that all supplies are up to date and current.
Educational Requirements
In order to be eligible to enroll in sterile processing training, you need to have at least a high school diploma or a GED. There are educational training courses where you can learn equipment management, medical terminology, and proper sterilization techniques. There are schools where you can learn how to be a sterile processing technician quickly and easily in less than two months. Once you have completed one of those courses satisfactorily you are eligible to become certified.
Certification can be obtained by either taking the Certified Registered Central Service Technician examination or the Certified Instrument Specialist. In order to be eligible for the CRCST exam, you will need 400 hours of work experience. Once you have passed that, you'll be eligible to sit for the CIS exam which is a test of your knowledge regarding medical instruments. If this is a field you are interested in, you should check out Altamont Healthcare regarding their sterile processing training program.