Tips to Find a Good Orthodontist in Chicago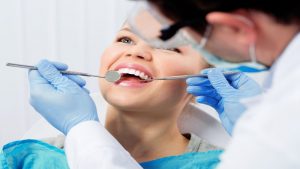 A well-qualified orthodontic professional helps you to plan, create, and then maintain your new smile from your initial consultation all the way up to post-treatment care. Finding the ideal orthodontist to carry out your teeth straightening treatment is the most important part of the entire process. In fact, the quality of the results you get from undergoing orthodontic treatment correlates directly with the skills and abilities of the professional you choose. With that in mind, utilize the following tips to help you to find a good Orthodontist in Chicago.
Ask your dentist – One of the best ways to locate the ideal orthodontist for your needs is to ask your regular dentist. Dentists who have been practicing for some time usually have a specific orthodontist or group of orthodontists that they know and recommend to their patients. If you are happy with the services you receive from your dentist, and therefore trust their opinion, any recommendations they offer for specific orthodontic professionals should be at the top of your list for investigation.
Ask friend, family, and associates – The popularity of orthodontic treatment means that there is likely someone you know that has already had treatment, are going through treatment now, or who have done most of the groundwork to decide if they want to receive it. Ask anyone you know in these positions which orthodontist they went to, how their experience was, and if they would recommend you schedule a consultation.
Read unbiased reviews – Another great way to find a good Orthodontist in Chicago is to read unbiased reviews offered by past patients of an orthodontist you have in mind. Whether positive or negative, only customers who feel strongly enough about the products and services they receive take the time to tell the rest of the world about it. Read each review carefully, making mental notes about the positive and negative aspects of each before comparing it to your decision criteria in order to make the best choice.
Use these tips to help you find the best Orthodontist at Lippitz Orthodontics of Chicago to help you achieve your goals of a more beautiful and healthy smile. Contact the professionals at Lippitz Orthodontics today, to schedule an appointment and find out more about how successful treatment can change your life forever.