The Newest Treatment for Arthritis and More – It's in Your Blood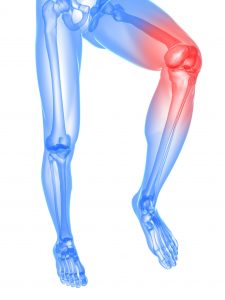 Telling someone that something is "in their blood" usually means that they have a family history of either excellence of infamy. Rarely do these colloquial sayings ever rings true. But what if the treatment for a serious – or seriously uncomfortable – medical condition literally was in your blood? Would you seek it out and utilize it? If you said yes, you're ready to learn more about what millions of patients are already benefitting from – PRP treatment.
What is PRP?
PRP stands for platelet-rich plasma. In theory, this treatment works by withdrawing a small amount of a patient's own blood, concentrating the platelets that naturally work together for healing in the body. This concentrated platelet solution is then reintroduced into the body via injection, directly into the area where healing is most needed. When successful, this therapy has the power to bring faster, more natural healing to those suffering from various pain and inflammation disorders, as well as those with slow-healing injuries.
What is PRP Used For?
PRP therapy can be used for a number of issues, including but not limited to:
Arthritis

Tendonitis

Muscle sprains and strains

Torn ligaments and damaged muscles

Joint problems, such as those in the shoulder, elbow or knee

Healing after surgical procedures

Hair loss and skin disorders, as well as anti-aging procedures
Receiving a PRP injection is a fairly simple process, and requires very little preparation other than the initial blood draw for the preparation of your serum. Your provider will apply a local numbing agent such as lidocaine cream, or may mix the platelet serum with a local anesthetic to ease any associated discomfort. There is no recovery time needed beyond what is required for the injury or condition being treated, making this a popular choice for athletes and busy modern Americans.
Need more information about PRP treatment options around Oakbrook Terrace, IL? Contact your local regenerative medicine provider for details on techniques, practices, and how they can improve your life.