The Biggest Benefits of Senior Assisted Living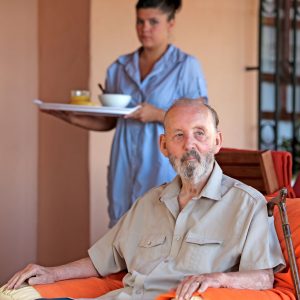 When your elderly loved one has shown the signs that they need some additional assistance in their life, it may be time to consider moving them to an assisted living facility. Many senior homes and facilities provide plenty of amenities and features that not only keep them comfortable and healthy, but engage them in social and mental activities that keep them focused.
Pelican Landing offers luxury senior assisted living in Sebastian, FL solution and provides a dynamic space for your elderly loved one to live and thrive. We believe there are many benefits to choosing this facility for your loved one, and we'd love to share some of them with you below.
1. Consistent Assistance
You may not be able to be there for your loved one all of the time. It's nice to be able to rely on licensed, 24-hour professionals to assist your family member so you can have better peace of mind. Our facilities are equipped with assisted living and memory care resources to help your loved ones in the best way possible.
2. Housekeeping Services
It will be easier for both you and your loved one when you don't have to maintain a home. Moving them to an assisted living facility can grant them the same level of privacy and comfort that they would have at any other home, plus the ability to enjoy housekeeping services. Our staff members can help you with weekly laundry and light cleaning so you don't have to worry.
3. Social Activities
Assisted living facilities have plenty of opportunities for social and community-based activities. Whether your loved one loves to stay active and wants to join a fitness class, or wants to access the creative part of their brain with an art or memory class, there are plenty of things to do. At Pelican Landing, the elderly one in your life will never run out of ways to be entertained, comforted, and sociable with their peers.
4. Daily Task Assistance
If your loved one has more advanced needs, you can rely on our nursing staff to deliver the best in quality and service. We can help them with daily tasks such as bathing, changing, and brushing their teeth. Available nurses can create individualized care packages to best help the one you love most.
Get in Touch with Pelican Landing Today!
Comfortability and independence are what we are most passionate about giving our residents. If your loved one is ready to enter an assisted living situation, give us a call at (772) 581-0366 today to discuss options.