Natural Treatments to Relieve Sciatic Nerve Treatment in Surprise, AZ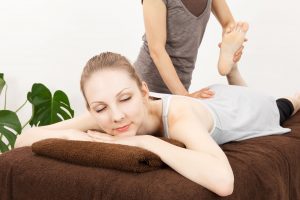 Sciatica is a painful condition that's triggered when the sciatica nerve is pinched. The pain from this condition ranges from mild to severe depending on the patient. Chiropractors use manipulation techniques to relieve the pain, but there are also other natural ways to manage sciatica. Here are some of the most common sciatic nerve treatments for Surprise, AZ, residents.
Move During the Workday
Sitting for long periods doesn't do sciatica any favors. Make it a point to get up and move around during the day. Workers who can't get up and take a walk should be mindful about changing their sitting positions throughout the day.
Perform Low-impact Back Exercises
Strengthening the back muscles is a great way to relieve or prevent sciatic nerve pain. When core and back muscles are strengthened, this provides better spinal support.
Take a Yoga Class
Adding yoga to one's daily routine can do wonders for sciatica. Not only does yoga strengthen the body's muscles, but it also improves flexibility and posture. Each of these benefits the body and prevents all types of aches and pains.
Use an Ice Pack
When the pain is intense, an ice pack is a good way to relieve pain. Be mindful not to use the ice pack or cold compress for more than 20 minutes at a time.
Alternate Between Ice and Heat Therapy
Many people find relief using a combination of ice and heat therapy. Consider a warm shower in the morning and ice therapy in the evening.
Individuals searching for the best sciatic nerve treatment in Surprise, AZ, for their pain should contact a chiropractor for more therapeutic options.