Finding a Doctor on Call in New York for House Calls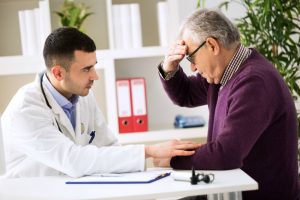 It can be tough getting sick and it can be even more difficult to get an appointment with a doctor when you need one. With home medical care service in New York City, you can enjoy affordable, personalized alternative to ER, urgent care and doctor's waiting rooms. For a flat rate, a medical professionals comes to where you are to talk about your symptoms and your concerns and offer a diagnosis and get you what you need so you can start feeling better today rather than tomorrow or in a week when the doctor is available. It can be difficult to find care when you need it and too many residents go to work sick or miss days they don't necessarily need to miss because it takes so long to get the care they need to get better.
Urgent Care When You Need It Most
Whether you are at home, in your office or at a hotel there are home care services available that can be at your door 60 to 90 minutes from the time you call. Trained, licensed and experienced medical team members will work with you to get you feeling better sooner rather than later. This assures an accurate, personal diagnosis and an effective treatment plan.
Common Conditions Treated
There are many conditions that can easily be treated with doctors on call in New York, some of the most common being:
Abscesses
Allergies and asthma
Anxiety and depression
Emergency contraception
High blood pressure
Insomnia
Infections
STDs and sexual concerns
UTIs and bladder issues
Skin conditions
Stomach issues
Headaches
Pulmonary concerns
Cold and Flu
Head/Eyes/Ears/Nose/Throat
And more
To learn more about how working with a home care doctor on call in New York can help you get back on your feet and back to work faster, call or visit the website today for an at home visit today!