Ways Urgent Care is Better than Going to the ER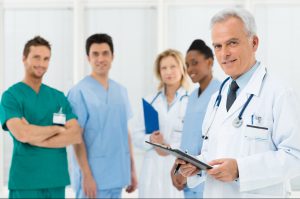 From the outset, urgent care centers and hospital emergency rooms seem pretty similar. They're both medical centers you go to when you need medical attention immediately and can't wait to make an appointment with your primary doctor. However, there are distinct differences between urgent care and the ER that separate them. If you're considering urgent care in Bellmore, NY, please consider the following examples as to why urgent care is better than the ER.
Price
Emergency rooms are expensive businesses, and with good reason, considering all the equipment and staffing they need to pay for to handle the situations they're typically tasked with. However, urgent care centers, which provide many of the same services, do so at a fraction of the price. While ER's will still charge a few thousand dollars for even minor injuries, without guaranteeing being covered by insurance, everything at an urgent care center is covered by insurance and costs around $150 per patient. For those worried about medical debt, an urgent care center is simply the better option financially.
Convenience
People go to the ER and urgent care because of one fact: they will treat you, regardless of the severity of your illness, immediately. The CDC said that in 2012 alone, there were more than 136 million visits to the ER, while the New England Health Institute said that among those, 56% were "completely avoidable". Instead of making an appointment with their primary doctor, or going to an urgent care center, these people decided to bear the immense medical debt these visits would put them in for relatively minor ailments.
An urgent care center will see you immediately, just like the ER, but with the above mentioned price gap, an urgent care will not put you into debt like an ER will. While an ER is the best solution for life threatening diseases or injuries, if you just need to have a minor but painful injury or a bad cough diagnosed and can't wait for your doctor, it's best that you go see your urgent care center.
Always go see your primary doctor when you can if you truly don't think it's anything serious. But sometimes they just aren't available, or can't squeeze you into their busy schedule. When this happens, people mainly go to the ER, but as stated, the urgent care center does the same thing for much cheaper. An urgent care center is cheaper, more convenient, and is available 24/7, so if you're suffering from an illness or injury that isn't life threatening but you'd like treated immediately, look up your nearest urgent care center, and save yourself the money and hassle. For more information, visit East Meadow Walk In Primary Medical Care.